WOPHA Portfolio Review
Organizer: Women Photographers International Archive (WOPHA)
Location: Green Space Miami. 7200 Biscayne Blvd, Miami, FL 33138
Date: Saturday, January 15, 2022
Time: 10:30 am – 3:30 pm
Book Now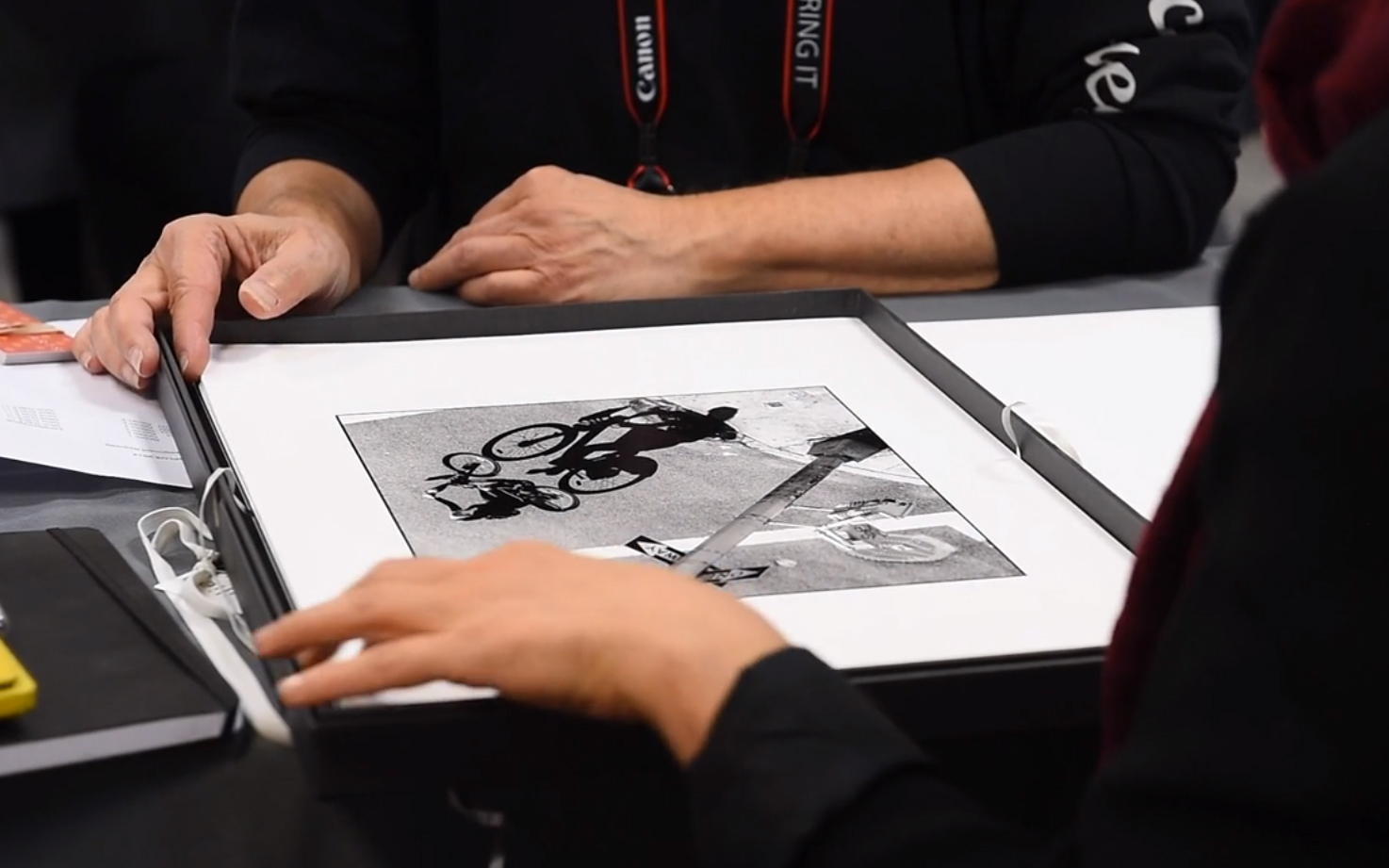 Sponsored by MPB – the world's largest online platform for used photo and video kit.
Get your work seen, exhibited, and published. Book your place for the first WOPHA Portfolio Review.
The first WOPHA Portfolio Review –sponsored by MPB – the world's largest online platform for used photo and video kit–brings together five leading South Florida photography experts, including museum curators, professors, and artists within the framework of the exhibition Female in Focus at Green Space Miami.
This program seeks to build community, offer guidance and invaluable advice, and provide a safe space for women artists to present their work, find critical feedback on their creative practice, exchange knowledge, and further professional opportunities. Participation is open to women, non-binary, trans, and queer photographers.
Each participant will have the unique opportunity to sit down with a reviewer on a one-on-one basis to discuss their project and receive up to three critiques in total during the full-day session. Capacity is limited. To present your work, book a place and let us know the time slot that works best for you upon confirmation. You are required to bring a printed portfolio with no more than 20 photos total from one or two projects.
If you are a WOPHA Member, please apply the code WMEMBERS to receive a 5% discount or if you are a student, apply the code WSTUDENTS for a 10% discount.
*Registration fee is non-refundable. Proceeds directly support 2022 WOPHA programs.
Portfolio Reviewers
Aldeide Delgado. WOPHA, Founder & Director
Juliana Forero. Nomad Art Projects, Founder and President
Amy Galpin. Frost Art Museum, Chief Curator
Silvia Lizama. Barry University, Professor of Photography; Chair, Department of Fine Arts
Dina Mitrani. Dina Mitrany Gallery, Director
Tiera Ndlovu. Founder, Baha Archives and Curatorial Assistant, Norton Museum of Art
Maggie Steber. Award-winning documentary photographer
What can participants expect?
Up to three reviews, 25 minutes each between 10:30 am – 3:00 pm on Saturday, January 15, 2022.

Visibility to their work by establishing contacts with museum curators, gallerists, publishers, universities, and other institutions.

Receive feedback on their creative practice from an experienced expert in the field.

Find advice on building a cohesive body of work for exhibition, publication, or any other project.

Opportunity to present their work to South Florida leaders in the photographic industry.

Chance to build up a network of contacts and gain recognition within the photographic world.
How to prepare for the Portfolio Review?
Be ready to engage in a constructive critical conversation about your work.

Present your work in a uniform format that is easy to handle. Ideal print sizes are from 11 x 14 in. to 20 x 24 in. Smaller sizes are fine if you work in miniature. You can also include exhibition installation views if you want to address this topic during the discussion.

Create your portfolio with a selection of work that expresses a unified theme or vision.

Be aware of time and prepare to introduce yourself, your work, describe your artistic approach and creative and professional goals in a simple and short way.

Upon registering, research the professional accomplishments and interests of the reviewers so that you come prepared with solid questions to ask and can make the session more useful.

Don't be afraid to ask and focus on building a long-term relationship.
This event will take place in-person and virtually. The health and safety of attendees at WOPHA programs are a priority. The organization follows CDC, state, and local guidance.
Female in Focus in Miami is made possible thanks to the support from Green Family Foundation, Green Space Miami, and the Miami-Dade County Department of Cultural Affairs, the Cultural Affairs Council, and the Miami-Dade County Mayor and Board of County Commissioners.
FAQ
How to register?
To register, book a place on the above link. After that, please submit a digital portfolio of up to twenty images from the project you would like to present during the review through info@wopha.org by Monday, January 10, 2022. Although not strictly required, by sending your portfolio in advance, reviewers will have the opportunity to look at it and provide you specific feedback during the session.
Who should register?
This program continues the ongoing WOPHA mission to create a meeting place for the international community of women and non-binary identified-subjects in the photographic arts. If you pursue photography as a professional practice and artistic expression, this portfolio review is for you. Artists, image-makers, and visual storytellers are welcome to participate.
How many projects should I bring?
Your portfolio should consist of up to 2 projects and 10 images per project maximum.
Are there any genre requirements?
No.
My work includes audio and motion, how do I present it?
Please, bring an iPad or laptop with headphones.
I want to send my portfolio in advance to the reviewer. What should I include in it?
Please, include your name, short biography (max. 100 words), artist statement (max. 200 words), and up to 20 images. The file should not be more than 2 MB.
Who can register to participate?
The plurality of women, trans, queer, and other non-binary voices in photography. Participants should be older than 18 years.
How do you define women?
We recognize that there are different ways to be a woman according to class, race, sexual orientation, age, religion, creed, ability, and gender and that none of these factors can be left out in considering the totality of cis and trans women's life experiences. According to bell hooks, "bodies who experience and are shaped by specific forms of sexist oppression may be socially configured as 'women'." Thus, we understand the category as a political subject whose awareness of historical gender oppression affords them a condition of resistance and struggle.
Who do I contact if I have more questions?
Please contact us at info@wopha.org
About
Green Space Miami is the Green Family Foundation's new art space. Guided by the Foundation's principles of inclusion, community empowerment, and education. Green Space Miami centers marginalized stories at the intersections of lived experience, hosted in a space for dialogue. Green Space Miami's mission is to be a catalyst for action around critical social issues, collaborating with community partners and educational institutions.
MPB transforms the way that people buy, sell and trade in photo and video kit. The world's largest online platform for used photography and videography equipment, MPB is a destination for everyone, whether you've just discovered your passion for visual storytelling or you're already a pro. Founded by Matt Barker in 2011, MPB has always been committed to making kit more accessible and affordable and helping to visualize a more sustainable future. We recirculate more than 300,000 items of used kit every year, extending the life and creative potential of photo and video equipment for creators around the world. Headquartered in the creative communities of Brighton, Brooklyn and Berlin, the MPB team includes trained camera experts and seasoned photographers and videographers who bring their passion to work every day to deliver outstanding service. Every piece of kit is inspected carefully by our product specialists and comes with a six-month warranty to give our customers peace of mind that buying used doesn't mean sacrificing reliability.