November 18, 2021 / 1:05pm
Keynote: A New Gaze. Refiguring the Future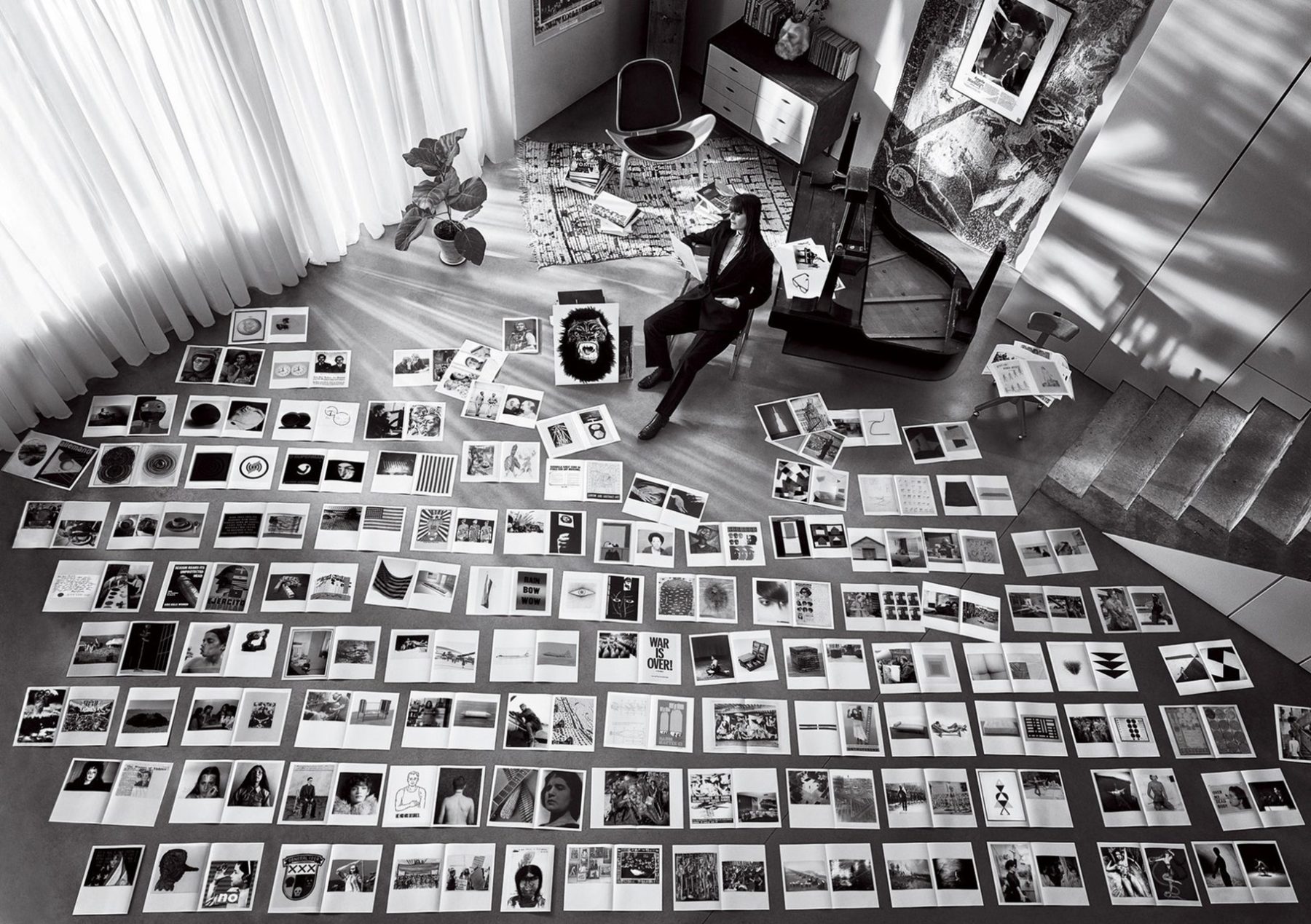 Photography by Goshka Macuga, Exhibition M, 2019. Jacquard tapestry, cotton, acrylic, wool mix, 36 x 52.5 ft approx.The Museum of Modern Art Commission 2019. Courtesy of the artist.
How did Goshka Macuga change the intent of one of Andre Malraux's most enduring images? What do Anna Atkins, Ovular photographers, and Carmen Winant have in common? Why did artists from Hannah Höch to Deborah Roberts choose photomontage as a strategy of representation? Women's early engagement with and access to photography (gained by virtue of the medium's own marginality within the arts) articulates a perceptive link between progressive politics and innovative aesthetics and an expanded concept of what an artist can be. Photography's medial ubiquity also proffers new possibilities for offsetting the aura attributed to the original, its ideals of uniqueness, specificity, and integral knowledge, actualizing art's sense of itinerancy, its multiple lives, and ethics of restitution.
This nonlinear presentation focuses on a cross-generational group of artists whose discourses of resistance and pursuits on the fringes of modernism ultimately defined that period and reshaped the future as much, if not more, than the activities taking place at its center. Their entangled and intersectional artistic strategies—ranging from visual montage and performative modes of self-portraiture to non-binary models of authorship and the reclamation of image legacies that have been muted—offer a mediation on history as a relational and projective process.
About the Speaker
Roxana Marcoci is Senior Curator of Photography at The Museum of Modern Art. She has written extensively on postwar and contemporary art, and is a contributor to Aperture, Art in America, Art Journal, and Mousse, among other journals. She has co-edited and authored Photography at MoMA, a three-volume history of the expanded field of photography (2015-2017), and is currently at work on a Wolfgang Tillmans retrospective.